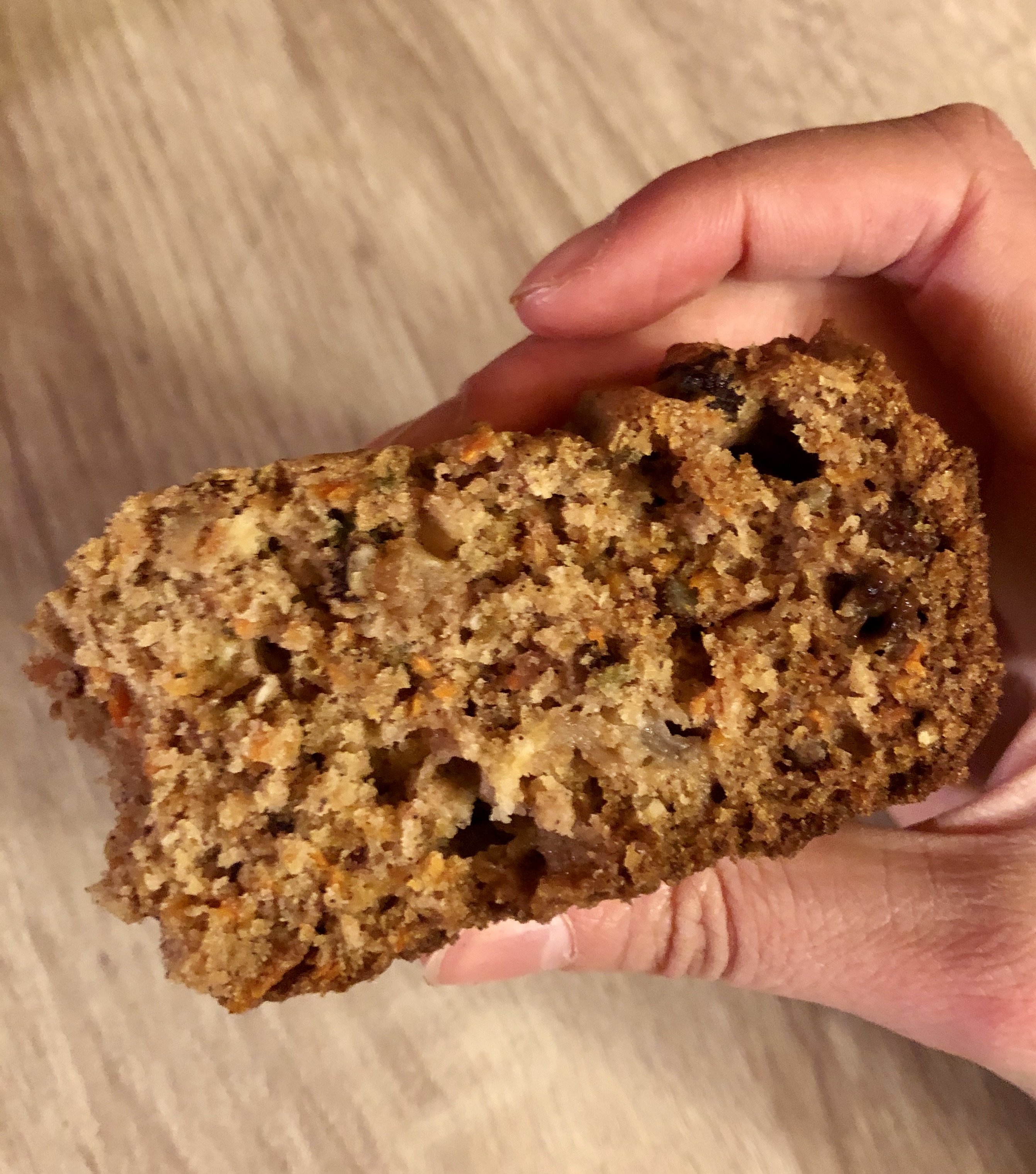 Morning Glory Muffins
Ingredients
3/4

cup

raisins

optional

2

cups

white whole wheat flour

1

cup

brown sugar

2

Tsp

baking soda

2

Tsp

cinnamon

1/2

Tsp

ginger

optional

1/4

Tsp

nutmeg

optional

1/4

Tsp

salt

2

cups

grated carrots

1

large apple, grated

1/2

cup

shredded coconut

can be replaced with oats

1/2

cup

chopped nuts

1/3

cup

sunflower seeds or wheat germ

optional

3

eggs

2/3

cup

vegetable oil

2

Tsp

vanilla extract

1/4

cup

orange juice, apple juice, apple cider or water
Instructions
Preheat oven to 375°F. Grease a loaf pan or muffin tin or fill tin with muffin wrappers.

In a small bowl, cover raisins with hot water and let sit.

In a large bowl combine flour, sugar, baking soda, spices and salt.

Stir in the carrots, apple, coconut, nuts and sunflower seeds or wheat germ.

In a separate bowl whisk eggs, oil, vanilla and juice, cider or water until thoroughly combined. Add to the flour mixture.

Drain raisins and add them to the batter. Mix until evenly moistened.

Pour batter into prepared pan. Bake muffins for around 25 minutes and bread for around 30 minutes or until a knife inserted in the center comes out clean.
Back to Recipes