Ending Hunger
At Willing Hands, we believe in a community where everyone can enjoy nourishing, fresh food regardless of economic status or personal circumstance. Food insecurity affects community members whose circumstances vary widely across Vermont and New Hampshire.
Willing Hands fights hunger by delivering fresh produce, dairy products, meat, and bread year-round, for free, to over 80 social service organizations in the Upper Valley who distribute it to individual community members. Our partners consistently report that this food is making a real difference in the lives of those they serve.
Together with our partner organizations, farms, donors, and volunteers, we provide one small but effective solution in the fight to end hunger.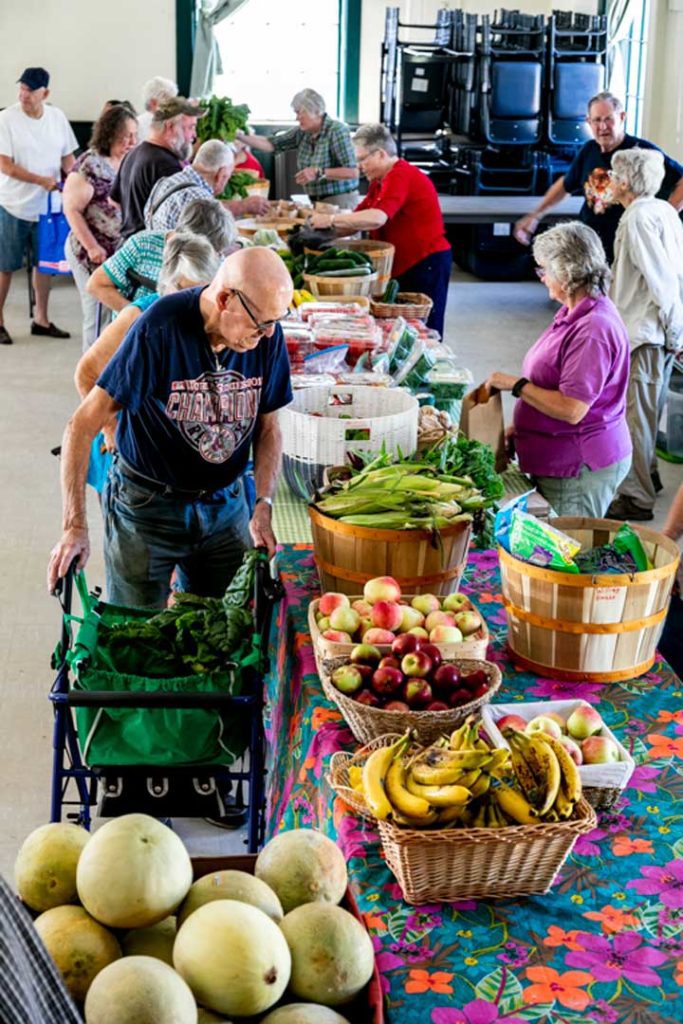 Healthy eating is important during all stages in life: It helps children perform better in school, and helps older adults avoid chronic health issues. According to the Vermont Department of Health, poor diet is one of the three behaviors (including tobacco use and lack of exercise) that leads to four of the diseases (cancer, heart disease, type 2 diabetes, and lung disease) that account for 50% of deaths in the state.
Willing Hands is the primary source of fresh food for most of our recipient organizations, which include food shelves, income-eligible housing, senior housing, and rehabilitation centers. By providing healthy, nutritious food, we offer an alternative to the highly processed and non-perishable foods normally found at food shelves. We also offer nutritious recipes and host cooking demonstrations that teach participants how to cook with the produce we deliver.
Reducing Food Waste and Emissions
Reducing Food Waste
Willing Hands believes in our shared responsibility to reduce waste and contribute to a sustainable environment. The USDA estimates that 30 to 40 percent of all food in the United States is wasted, never reaching the stomachs of people who need it. Not only is the food wasted, but the labor and energy resources required to grow, process, and transport the food are also lost.
Due to unpredictable weather and markets, Upper Valley farms, bakeries, and grocery stores generate surplus. Thanks to strong partnerships with local farms and businesses, Willing Hands recovers the surplus through daily, year-round pick-ups and seasonal gleans. Our volunteer gleaning crews harvest surplus produce from fields and orchards, ensuring these valuable foods are available to eat rather than left to biodegrade.
With the help of more than 200 volunteers, our gleaning program recovered nearly 51,000 pounds of produce in 2020. Additionally, we recovered 600,000 pounds of healthy food from grocery stores, wholesalers, and local businesses.
Reducing Carbon Emissions
Gleaning and food recovery are important tools in the fight against climate change. By utilizing food that has already been produced, we are reducing demand for additional food production. A study conducted by the Dartmouth College Environmental Studies Department found that our work prevents about 1 million pounds of carbon dioxide from entering the atmosphere each year– the equivalent of taking nearly 100 cars off the road.
In addition to mitigating carbon emissions through food recovery, Willing Hands is currently developing a Climate Action Plan that will assess all aspects of our operations–from our refrigerated trucks to our warehouse and everything in between–and chart a path toward making these systems even more energy efficient.